I am a little behind in my blogging, I really tried to get these going before Fathers Day, but just couldn't quite get it together! I am finished with school now and know I will have more time and more thoughts about sharing with this blog.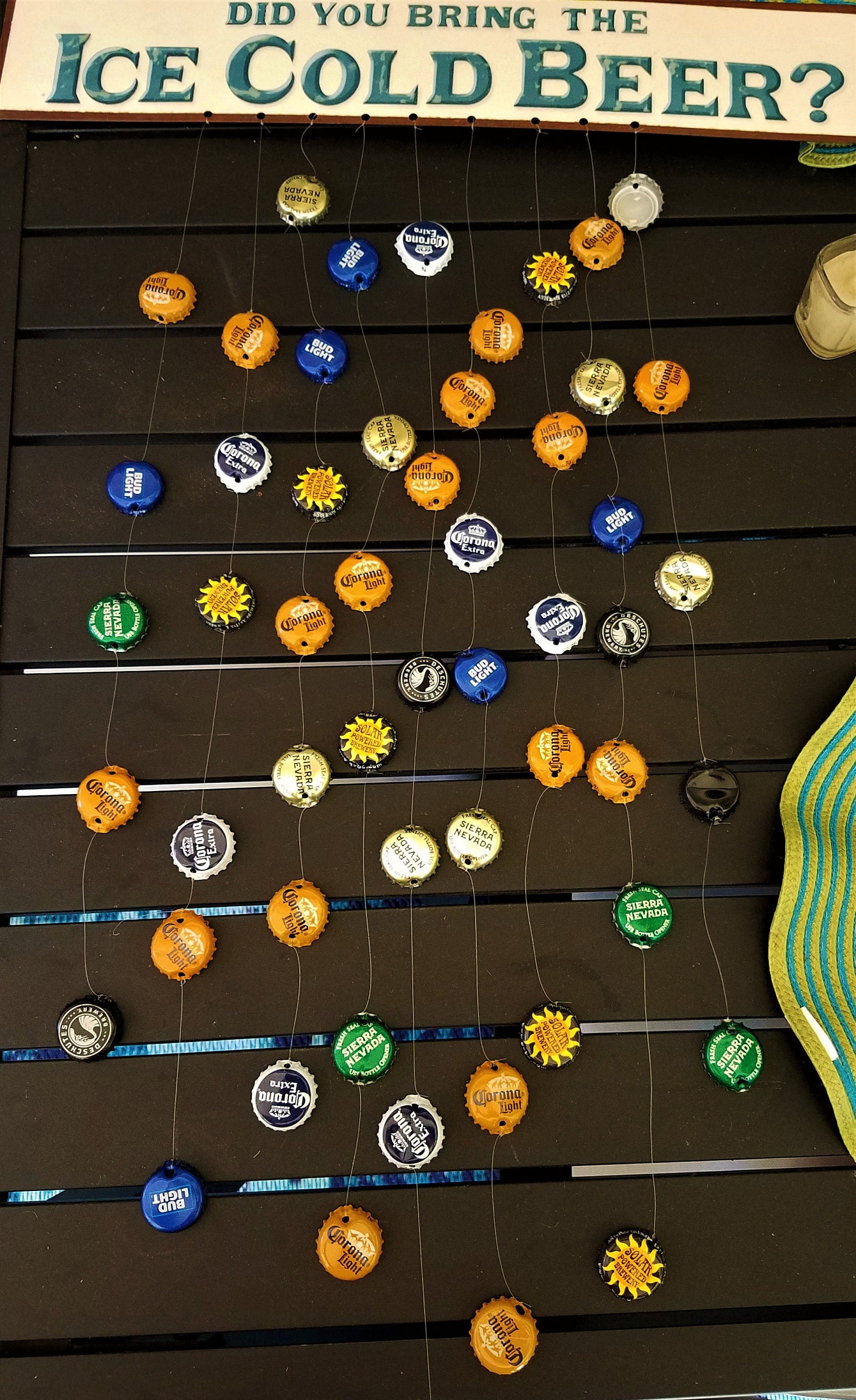 I made these with a sign I already had. I used a crop-a-dile to punch the holes in the sign (it worked great!) and to punch the holes in the beer caps. I then just used fishing line to tie them all on making double knots. Easy Peasy!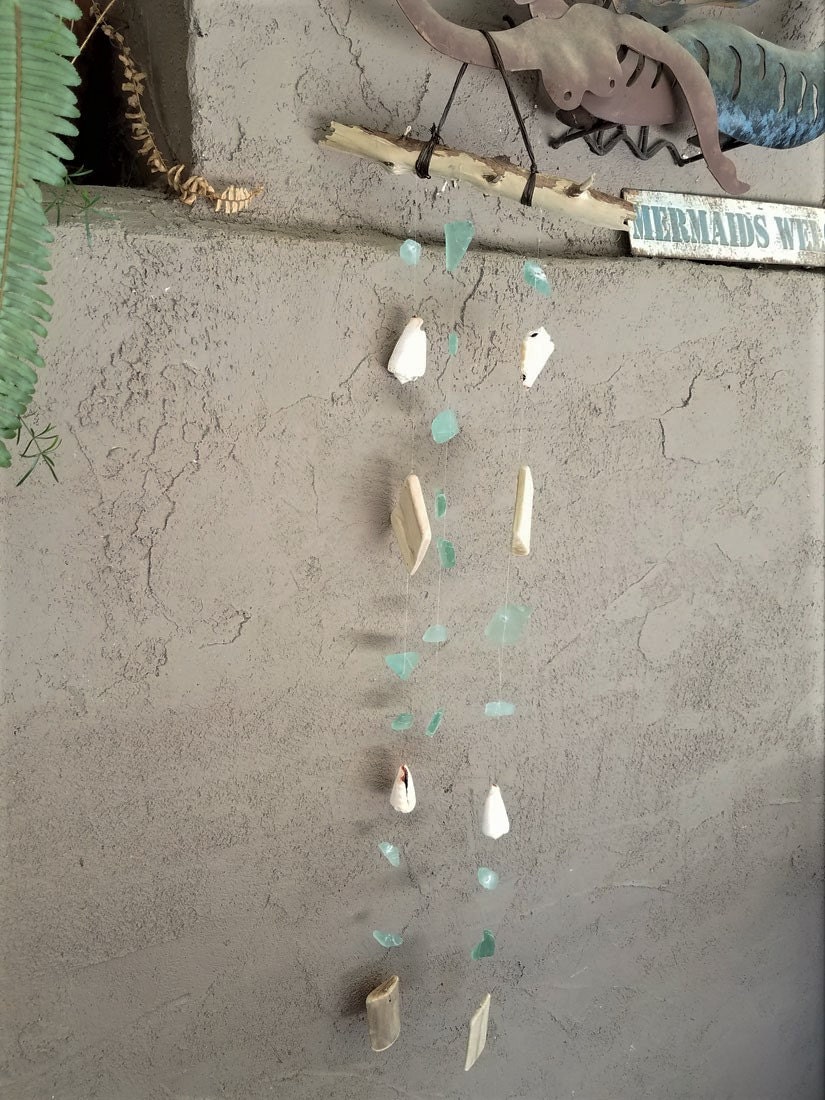 These I made with a piece of driftwood, seaglass & seashells I collected and then I found a bag of small driftwood at Michaels I used. I didn't drill holes in the seaglass or the shells but I did in the driftwood. I just wrapped the fishing line around the seaglass in both directions and used a little super glue to hold it in place better. 
Hope you enjoy these ideas and try them out! Let me know if you do!